'Far From The Madding Crowd ---- '
 The winter season here at the organic eco micro-holding (small smallholding) in the UK midlands seems quite a quiet and sedate time, especially in the 'semi-hibernation' period of Dec/Jan, a version of 'stopping the world and getting off' for awhile, not that thankfully it ever gets too hectic here. A typical winter's day 'semi-hibernation' time routine would be to sit early am for awhile, 'coming to' with a couple of cups of tea, whilst writing a brief journal piece on yesterday's events, an exercise which hopefully helps the fading short-term memory. Then perhaps after a bit of breakfast it's heading down the quiet lanes into the small market town some five miles distant, parking in the giant store car park and walking through into the main street, there to enter the chain coffee store. On buying the coffee, it's then upstairs to the first story sitting area, to then get out the laptop, but only after having had a read of one of the cafe's broadsheet newspapers.
Generally, an hour and a half or so write on the laptop is as long as the muse lasts - writing either one of these blogs or a 'freeranger' type longer piece for the website's book page - then it's out to do a bit of shopping, and snooping round a charity shop or two, looking currently for small model yachts or sail ships to add to the growing collection, and then quite often, hopping into the car again and driving the mile or so to the golf club, there either to play ,say, around four/five practice holes or to practice the 'short' game on and around the practice green. A ten minute or so drive back through the lanes then gets back to the micro-holding for some lunch - soup and sandwiches generally - followed by a welcome half hour snooze.
'Post snooze ---- '
 After 'snooze' time, it's time to get at a few small routine jobs done - the wood and kindling for the woodstove has to be brought in in a wire basket, the chickens need feeding and the eggs collecting, whilst their overnight house generally gets a bit of a clean out. Maybe then there's time to do, say, ten-fifteen minutes digging in of green manure (generally weed growth), then sorting cars out and generally getting things 'shipshape'. By now it's time for the woodstove to be lit, then a sit-down with a cup of tea, and the laptop comes out again for e-mails and the like to be checked, maybe a bit more writing and/or read/editing, and internet searching on topics like 'self-realisation' and 'spiritual awakenings' (current interests).
Teatime then beckons and evenings pass in front of the TV (mainly 'real reality' programmes) and/or reading, often also including a hot bath to ease aching bones, (hot water courtesy of the solar panels via the device that sends 'spare' solar generated electricity direct to the hot water tank), and a meditation to ease any aching mental side, or, maybe on a couple or so nights per week, off to the local social clubs socialising in the local communities, playing darts, or to a more distant convivial pub, where jovial and interesting company can be found, as well as quality real ale ------ it's a hard life --- but someone ---- .
'Picking produce -----'
Produce available for picking is in relatively short supply in mid-winter, although there's greens available via purple sprouting and curly kale, the calabrese having lasted right to the end of December - a very useful crop having started cropping early July, facilitated by successional sowing and planting. Some leeks in the paddock greenhouse are left to pick, and purple top turnips have proved to be a handy late crop, as has the celery, of which there's quite a bit still to harvest - excellent for homemade soup as well as a boiled veg. There's still some beetroots available to pick - they've done well this year  - and from the store room, onions and apples are still on the go, so overall, not too bad a year. Two or three sawing sessions before Xmas replenished the dwindling woodpile in the logs-istics centre, so there should be enough dry, sawn wood now to see out the winter - always a good sight to see and especially as wood is the main fuel here.
Another satisfying 'hibernation time' activity has been to sit down and trawl through the seed catalogue, picking out the seeds needed for next year and then sending the order off. Even more satisfying was the fact that the average price per packet came to £1.45, pretty much bang-on a whole £1 cheaper per packet on average than at the local garden centre, and often with more seeds per packet. Good, too, to be supporting a genuine, value-for-money, honest-to-goodness, proper seedsman ----
'Far from the madding crowd ----'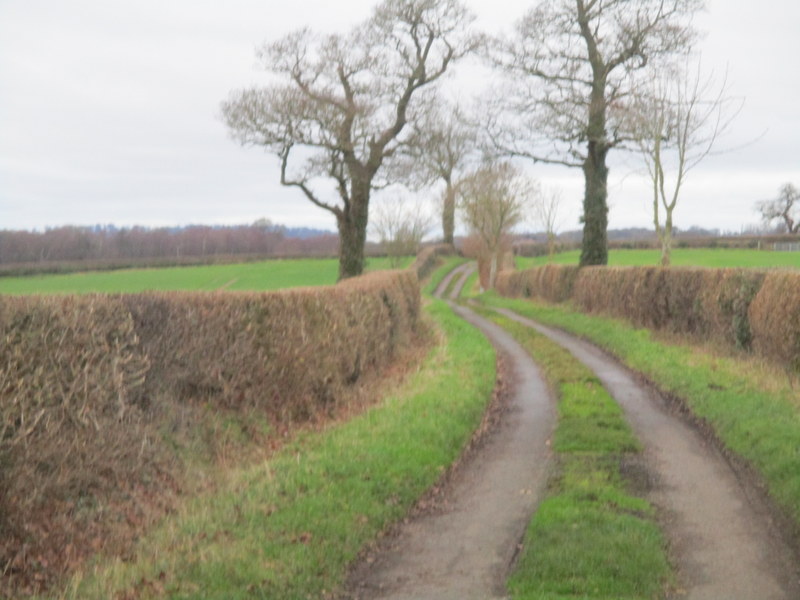 ---- was in fact the lead actor from the film of the same name, based on the Thomas Hardy book, living on a small farm on the Welsh/Shropshire borders, in fact - a 'well admired' lady by the name of Julie Christie. At the time, a fellow lecturer of the vetinary profession also acted as her on-farm vet, a source of considerable envy from his fellow academics ---- The site here in the UK midlands of the organic microholding ( small smallholding ), whilst not quite so remote, is still pretty tranquil, with about, say, six cars a day ( oh, and this afternoon, a pony and trap), passing via the lane outside. The peaceful rural idyll is though interrupted occasionally by the deafening noise from a helicopter flying in low, bringing a V.I.P captain of industry in to inspect a farm, part of his business empire, just at the end of the lane - fortunately, though, not too often and life far from the madding crowd can proceed relatively then untramelled --- in green countryside, even in mid-winter, and amongst little-used wintry country lanes ----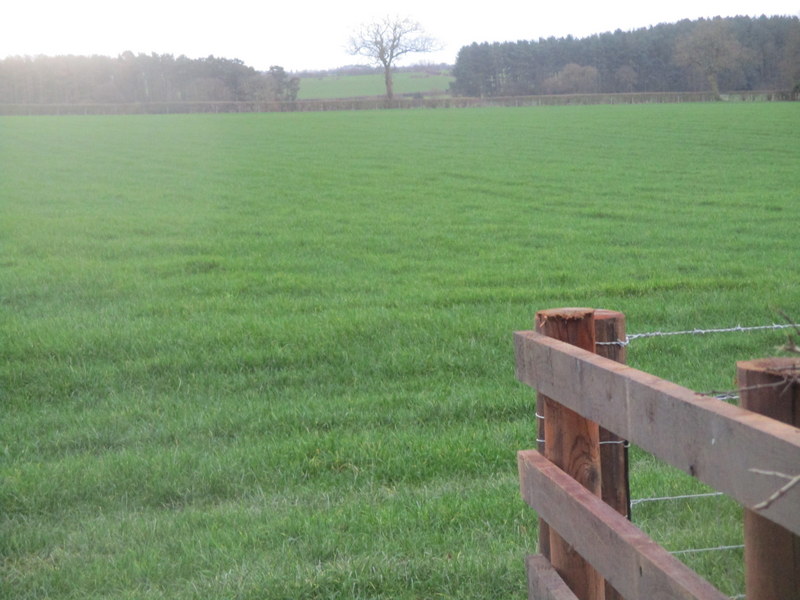 Good views of those brilliant little freerangers, the wild birds, can be seen in winter as they come in close to the cottage, as the gorgeous long-tailed tits were doing the other day. The vibrant envelopping green of the road borders and the fields acts as a calming influence, as does the lack of traffic - coming back from town recently via the longer eight mile scenic route, only one car was met.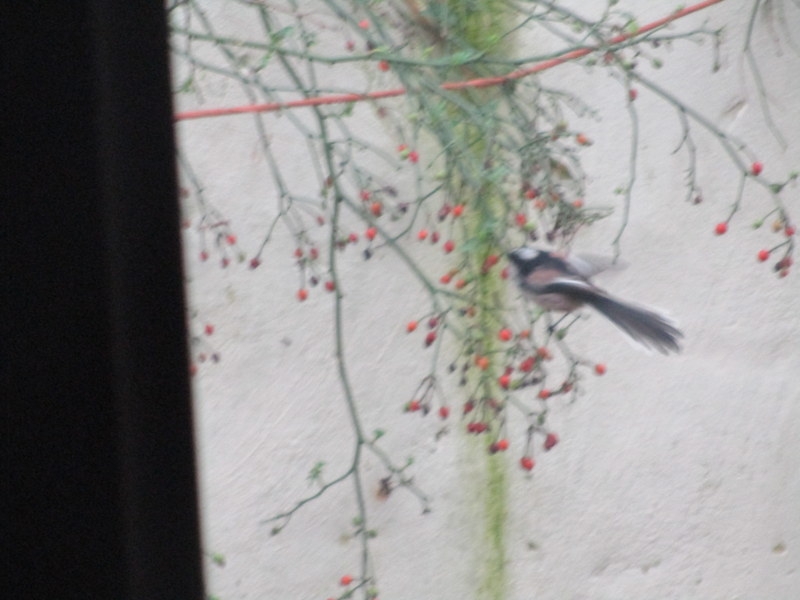 'Crowd intruding ---- '
Modern commercial life, though, still has to be borne and dealt with, hopefully a 'limited edition' version of it, as the incidences of 'commercial friction' seem to be if anything, on the increase . On checking a bank statemnt here it became evident that the charge for the security service to this computer - the one used to run the freerange website - had been 100% overpaid    - to be precise , two payments had been taken out of the acount. This firm, though, refused a refund of the 100% overpayment because more than a month had elapsed, and suggested that the overpayment could be used to fund the following year's service - gee thanks guys, always ready to lend you money at 0% interest --- Could this be a 'cleverclogs' accountant's move? (as so many seem to be - the 'best' one was the train company that didn't run public service trains because they'd worked out it was cheaper to pay the 'non run' fine than actually to provide the service (!)). And do they pull this 'taking two payments' stunt for a pastime? Not too impressive customer service, not really much consideration or respect for customers altogether - ?
'Money manipulation ----- '
An acquaintance related that his energy company had informed him that they had raised his energy monthly direct debit from £65/mth to £148/mth - what - ?! When he queried this he was told it was right as his overall charge was raised, plus they would now charge at a higher rate in the winter as this was the heavier use period. This tale illustrates vivedly why firms should not have the power to manipulate peoples' finances - they wouldn't have a clue as to whether such a large increase would put this customer into financial difficulties (significant proportion of UK working families in serious debt - recent broadsheet paper report)). They of course anyway shouldn't be able to change individuals direct debit payments without their permission as this practice has surely got to be in breach of individual rights (and of course is disrespectful treatment of individuals?).
'Loyalty --- not ok --- ?'
Here in the UK there's recently been a bit of a furore about customers being overcharged by insurance companies, most of which seem to want to charge significantly more at the following year's renewal point - a tax rather than reward for loyalty. Not that maybe there should be too much surprise - much of modern commercail practice seems to work on the 'on the make, screw the customer' basis rather then, say, focusing on giving a good, value for money product or service - ? One outfit here, for instance, sent a renewal quote through of virtually double the current charge, then subjecting the caller to a long series of marketing messages on the phone when calling to query the renewal level of charge. Maybe they think this is 'clever stuff' - it had  an unclever' effect here, though, with that particular firm quickly 'booted into touch' ---
'
'Madding matters ---- ?'
There may be more than a few feeling insecure in the modern world given the sheer number of factors seemingly inducing insecurity. Work circumstances were changed here in the UK a few years ago, with an apparent concentrated effort to reduce security in the workplace by the introduction of fixed term work contracts, seen by some as a concerted effort to reduce peoples' security in the interests of increasing 'power over people', strengthening the 'boss's hand', and along with a specific continuos culture mantra of 'change, change', again seemingly designed to undermine security, ignoring the fact that continuos change could/can be problematical and 'unhealthy', without suitable intermittant periods of stability-providing non-change.
Then of course there's to add in the increased instability factor in the world, as seen in the number of terrorists attacks, often not too far away from home, plus the increase in violent attacks on the streets (eg. increase in knife street attacks in the UK), plus the increase in refugees and migrants seeking to illegally enter the country. The world situation appears to some - many? - to be heading back into 'cold war' type power struggle situations, increasing then the risk of 'hot' war, and again to some at least, civilised society seems to be taking a step or two backwards, maybe not helped by 'on the make' business practices - ? Add in modern effects such as government shutdown in the US, public services  (eg.s health service, railways) problems (in the UK) plus major political uncertainty (eg. 'Brexit', UK), along with difficulties for the young in the UK to be able to afford to get in the housing market, and it may not be too surprising the general worry and concern levels these days could be on the high side  - ?
As one leading actor in the UK said recently 'Of course I feel insecure - why wouldn't you?'
'Gripping ----- '
Maybe it's time 'to get a grip' - ? Have a 'stop and look' as Fritz Schumacher of Small is Beautiful renown advocated, and for humans to take some responsibility for the situation, for as Richard Feynman (well-known US scientist) said : 'Man creates, and heaven --- or hell --- is the result'. It can take some guts to look at the reality of a situation and admit that it's not great (notable world leaders seem to struggle at times with the 'getting it wrong' scenario - ?) It's probably braver and more authentic though than any pretence at 'total rightness', and has any 100% 'right and perfect' person ever existed? - getting things 'not right' is part of the normal learning process isn't it?
 And if a person's 'fallen off the bike', then surely there's a natural need to 'get back on the bike' and aim to sort the job out then satisfactorily. It's probably true that humans who become world leaders, and who have a range beyond self-seeking ego behaviour , experience a lot of pressure 'to be right' and 'to get it right' . It may be one of the releasing and facilitating factors all round, that humans need to find a way of reducing such pressure and that this way could lie in the direction of more understanding,  more tolerance and more consideration and compassion, particularly as over-expectation from the past and present may well have ramped up such pressure.
 
'Vice --- versa ---? '
Gandhi, the Indian 'peaceful protest' leader a few decades ago, suggested that the individual could 'be the change they wanted to see in the world'. Following on then the theme from the paragraph above, the individual can undertake 'mindfulness' practice, one of which major effects being that the individual then can gain the ability of self-nurturing with the effect of then not being unreasonably hard on themselves (recent report : in the UK adult females 'beat themselves up' on average eight times per day). If an individual gains the ability to handle his/her self with acceptance, care and consideration, it could follow that they could then be able to extend such an approach  to others. 'Mindfulness' practice (already quite a big 'movement') could then be a key in terms of improving wider world relationships - ? ( 'big trees growing from small acorns --- ', and an interesting concept - the 'big', so used to feeling and acting 'superior' due to size, has to take a lead from 'small' ---- ?)
'Down to micro-holding earth ----- '
This micro-holder has used the mindfulness technique to good effect and it's helped significantly for instance in the ability to 'see' the 'beating self' up process at work, and then to be able to 'byepass' it. As one of the set mind patterns tended to be operating in the 'hurry, hurry' mode, it's also helped in the process of then being able to byepass any automatic heading down the 'hurry' way, (the 'automatic reaction behaviour' syndrome) to then be able to be 'more present' and thus gain more enjoyment and satisfaction out of even small activities, which would previously have been 'missed'. As the semi self-reliant lifestyle here at the micro-holding is at least in part about life enjoyment and satisfaction, any move that enhances the same from the basic activities can't be bad --- and then there's also the solace of the time spent alone in the retreat in the 'green oasis' that is the small paddock --- It's a hard --------